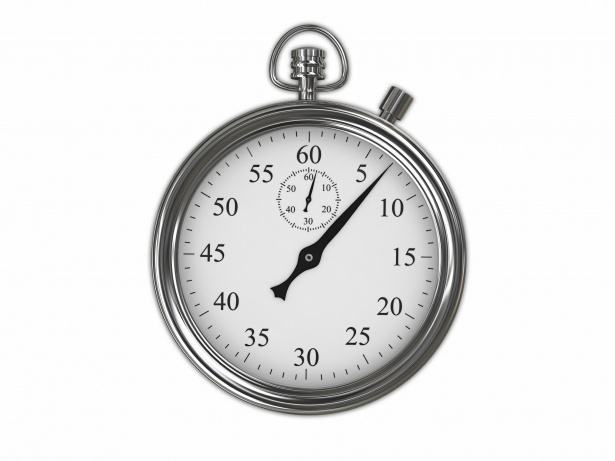 Root canals are a common dental procedure that many people undergo every year. But how long does a root canal take? The length of time a root canal will take depends on the individual case and the complexity of the procedure. Typically, it can take as little as 30 minutes and as long as 2 hours, over one treatment session or two sessions. In this article, we will go over each factor that can affect how long a root canal takes to give you a better idea of what to expect at the dentist.
---
What is a Root Canal?
A root canal is a procedure that involves removing the soft inner tissue of the root canal, which is called the pulp. This procedure helps to relieve pain caused by infection or inflammation that has affected the root of the tooth. These are most likely caused when a cavity has broken through the enamel, the outer layer of your tooth, and reached the pulp.
During a root canal, your dentist will use a drill to access the infected pulp. They will then clean out your pulp with a special instrument. Once the area is free of infection, your dentist will fill the root canal with a special material, such as gutta-percha. This helps to protect your root and root canals from any further infection. Finally, your dentist will place a crown or cap over the area to protect it (although there are cases where root canals are done without a crown).
---
What Can Affect How Long a Root Canal Takes?
Type of Anesthesia/Sedation Used
Depending on how much apprehension you are feeling before the procedure, your dentist may decide to use additional forms of anesthesia or sedation. Your dentist will always use a local anesthetic to numb the area, but they may also use a general anesthetic or sedation to help keep you comfortable during the procedure. If your dentist does choose to use a general anesthetic or sedation, this will add some time to the procedure. This will especially be the case with general anesthesia, as there will be a recovery and observation time afterward.
Number of Roots Involved
If you have more than one root involved in your root canal, this will also add some additional time to the procedure. This is because your dentist will need to access each individual root and clean out any infected tissue. Failure to do so can lead to a failed root canal that requires root retreatment. In general, the teeth closer to the front of your mouth tend to have fewer roots, while the teeth further back tend to have more.
The Root Itself
The shape and length of the root can also affect how long a root canal takes. Just like any part of the human body, your roots are all unique in their size, their shape, and the way they curve in your jaw. If your roots are curved or narrow, it will be more difficult for your dentist to access them and may add time to the procedure.
The Structure of the Tooth
The structure of the tooth itself can also affect how long a root canal takes. If there is a lot of decay or infection in the area, your dentist may need to take more time cleaning out the infected tissue. In extreme cases where the structural integrity of the tooth is compromised, your dentist may have to consider an extraction vs a root canal.
The Decision to Put a Crown on the Tooth
A crown is often placed on a tooth after a successful root canal to protect it. This can take additional time and may add an extra appointment, depending on the preference of your dentist. Crowns are often placed on teeth that are likely to experience a lot of stress when biting or chewing. This is most often your back teeth. However, it is possible to have a successful root canal without a crown on the tooth.
The Expertise of the Dentist
The expertise and experience of your dentist also play a key role in how long a root canal procedure takes. An experienced dentist will be able to identify any potential obstacles that could slow down the procedure, such as an unusual tooth shape or multiple roots, and come up with solutions to address them quickly. Additionally, those who regularly do root canals (just like anybody who continuously practices something) will be able to do them more quickly. Root canal specialists are called endodontists, and they usually have the most experience with this type of procedure. The tradeoff is that dentists with less training, such as dental students, often offer this treatment at a reduced price.
---
What is the Average Length of Time for a Root Canal
In general, here's how long a root canal will take on the following type of teeth:
Canines and incisors: Your canines and incisors are the sharp teeth at the front of your mouth. They are used for cutting and tearing through food. Since these teeth typically have a single root, they usually take between 30 minutes – 1 hour.
Premolars:  Your premolars are the teeth that sit in between your canines and molars and are located in the middle of your teeth. They typically have between one to two roots, which means they take a bit longer than the canines and incisors. Premolar root canal treatments tend to range between 45 minutes – 1 hour and 15 minutes.
Molars:  Your molars are the teeth at the back of your mouth that are used for grinding and chewing. They usually have between two to four roots, which means they can take a while to complete. Molar root canal treatments typically take 1 hour – 2 hours.
A full guide to teeth numbers and names can be found here.
Remember, the amount of time it takes to complete a root canal can vary depending on a variety of factors described above. The only way to get a completely accurate estimate is to talk to your dentist. They will be able to take a dental x-ray and examine your teeth to give you an exact estimate.
---
Conclusion
Root canals typically take between one and two hours to complete, depending on the complexity of the case. Factors such as the number of roots involved, the shape of the root, the structure of the tooth, whether a crown is being placed on the tooth after, and even the experience level of your dentist can all affect how long a root canal takes. It is important to be aware of these factors before you have a root canal procedure so that you can discuss any potential issues with your dentist and make an informed decision about your treatment plan.
---
Disclaimer
The contents of this website, such as text, graphics, images, and other material are for informational purposes only and are not intended to be substituted for professional medical advice, diagnosis, or treatment. Nothing on this website constitutes the practice of medicine, law or any other regulated profession.
No two mouths are the same, and each oral situation is unique. As such, it isn't possible to give comprehensive advice or diagnose oral conditions based on articles alone. The best way to ensure you're getting the best dental care possible is to visit a dentist in person for an examination and consultation.