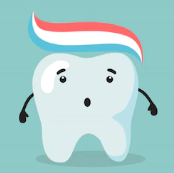 WEBDMD FUNCTIONS AS AN ONLINE PUBLISHER AND DOES NOT PROVIDE INDIVIDUALIZED HEALTH/DENTAL/MEDICAL GUIDANCE. IF YOU BELIEVE YOU ARE EXPERIENCING A MEDICAL CRISIS, PLEASE CONTACT YOUR LOCAL EMERGENCY SERVICES IMMEDIATELY. ALTERNATIVELY, YOU CAN VISIT THE CLOSEST EMERGENCY ROOM OR URGENT CARE CENTER. IT IS ADVISABLE TO CONSULT YOUR HEALTHCARE PROVIDER BEFORE EMBARKING ON ANY NUTRITIONAL, DIETARY, EXERCISE, FITNESS, MEDICAL, DENTAL, OR WELLNESS REGIMEN.
The content is a result of collaborative efforts involving licensed healthcare professionals. This encompasses text, visuals, images, and other materials available on the website, applications, newsletters, and products collectively referred to as the "Content." The entirety of this content is general in nature and intended solely for informational purposes. It does not constitute medical counsel and should not be treated as a substitute.
We strongly advise that you always seek guidance from your physician or other qualified healthcare provider for queries related to medical conditions, procedures, or treatments, including prescription medications, over-the-counter drugs, vitamins, supplements, or herbal alternatives. WEBDMD does not guarantee the efficacy or safety of products or treatments mentioned in its content. The information about health conditions and drugs is subject to change and is not designed to encompass all potential uses, instructions, precautions, alerts, drug interactions, allergic reactions, or adverse effects. WEBDMD does not suggest or endorse specific tests, clinicians, healthcare providers, products, procedures, opinions, services, or other information that may be referenced on WEBDMD's websites, applications, and content.
In fact, a primary objective behind generating this informational content is to prompt you to engage with a medical professional. The reality is that most health conditions necessitate the expertise of a doctor, as home remedies generally fall short of professional medical care.